Ruby® Coil is a large-volume coil that can be delivered through LANTERN®, a high-flow microcatheter. Indicated for arterial and venous embolization in the peripheral vasculature, Ruby Coil's characteristic softness and 3D complex shape is designed to allow the coil to densely pack aneurysms and vessels in a variety of clinical applications.

Ruby Coil allows physicians to use longer and larger volume coils, potentially reducing procedural time and total number of devices required.a Ruby Coil has two softness levels, Standard and Soft, and can be repositioned to achieve ideal placement.

a. Berge J, Gariel, F, Marnat G, Dousset V. PC400 volumetric coils minimize radiation, reduce procedure time and optimize packing density during endovascular treatment in medium sized cerebral aneurysms. J Neuroradiol. 2016 Feb;43(1):37-42. Doi:10.1016/jneurad.2015.10.002

3D complex shape
Multiple levels of softness designed to allow for tight packing without catheter kick out
Fully resheathable and detachable
Large-volume system

High-flow microcatheter compatible (minimum .025″ (.635 mm) ID)
2–40 mm diameters
1–60 cm lengths

Ruby Coil is deployed using a one-click mechanical detachment handle.

Renderings for illustrative purposes only.
Related Cases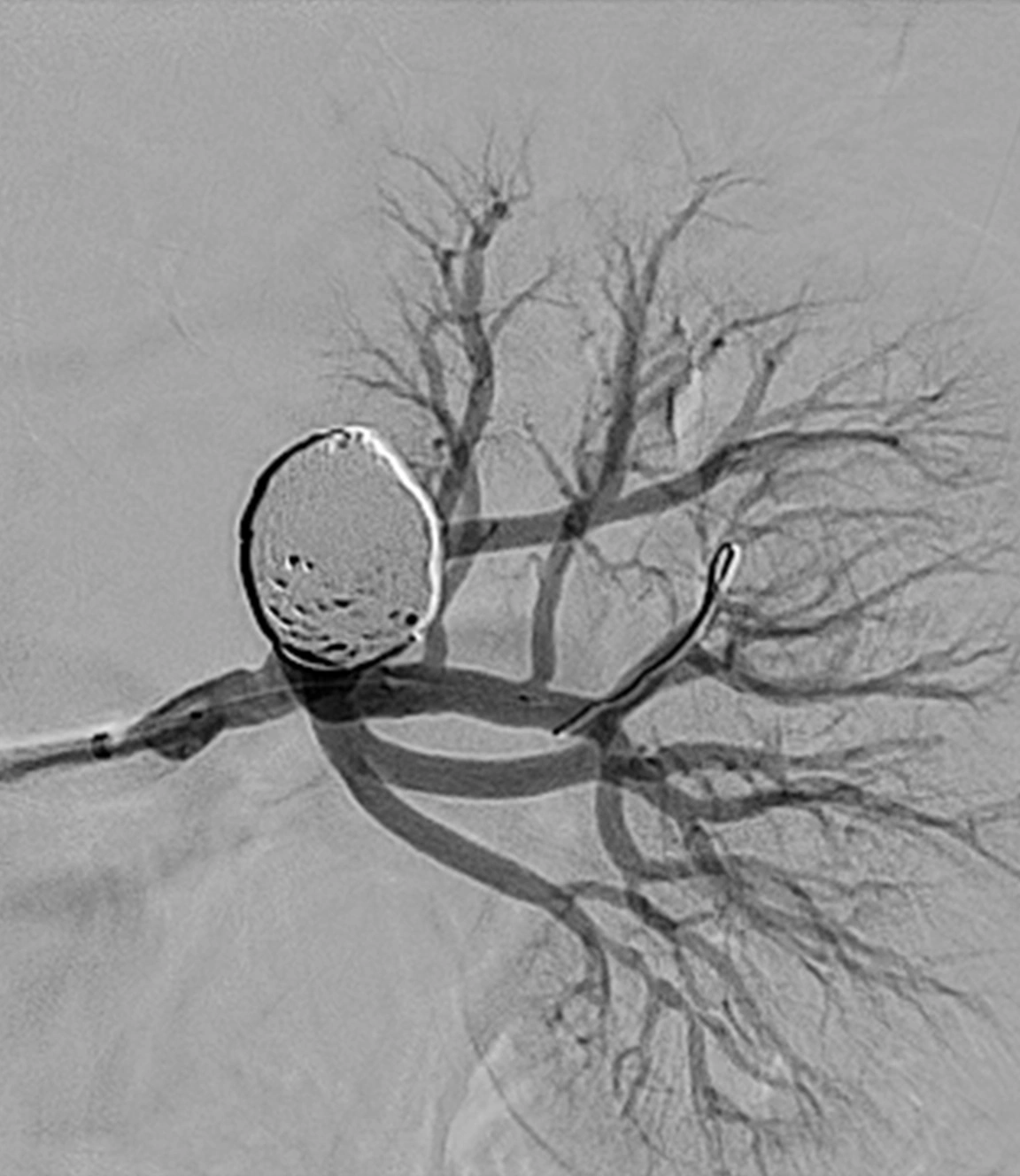 Renal Artery Aneurysm
Coils used:​
Ruby Standard, Ruby Soft, Packing Coil
Dr. Chad Stoltz
Medical Center of the Rockies, CO
Pulmonary AVM
Coils used:​
Ruby Standard​, Ruby Soft
Dr. Justin McWilliams
Ronald Reagan UCLA Medical Center, CA
Images used with permission and provided for illustrative purposes only. Procedural techniques and decisions based on physician's medical judgment. Individual results may vary. Consents on file at Penumbra, Inc.
Resources
Therapies & Conditions

Learn more about how our products are used for a broad spectrum of conditions.