Indigo System Lightning
Computer-Aided Peripheral Thrombectomy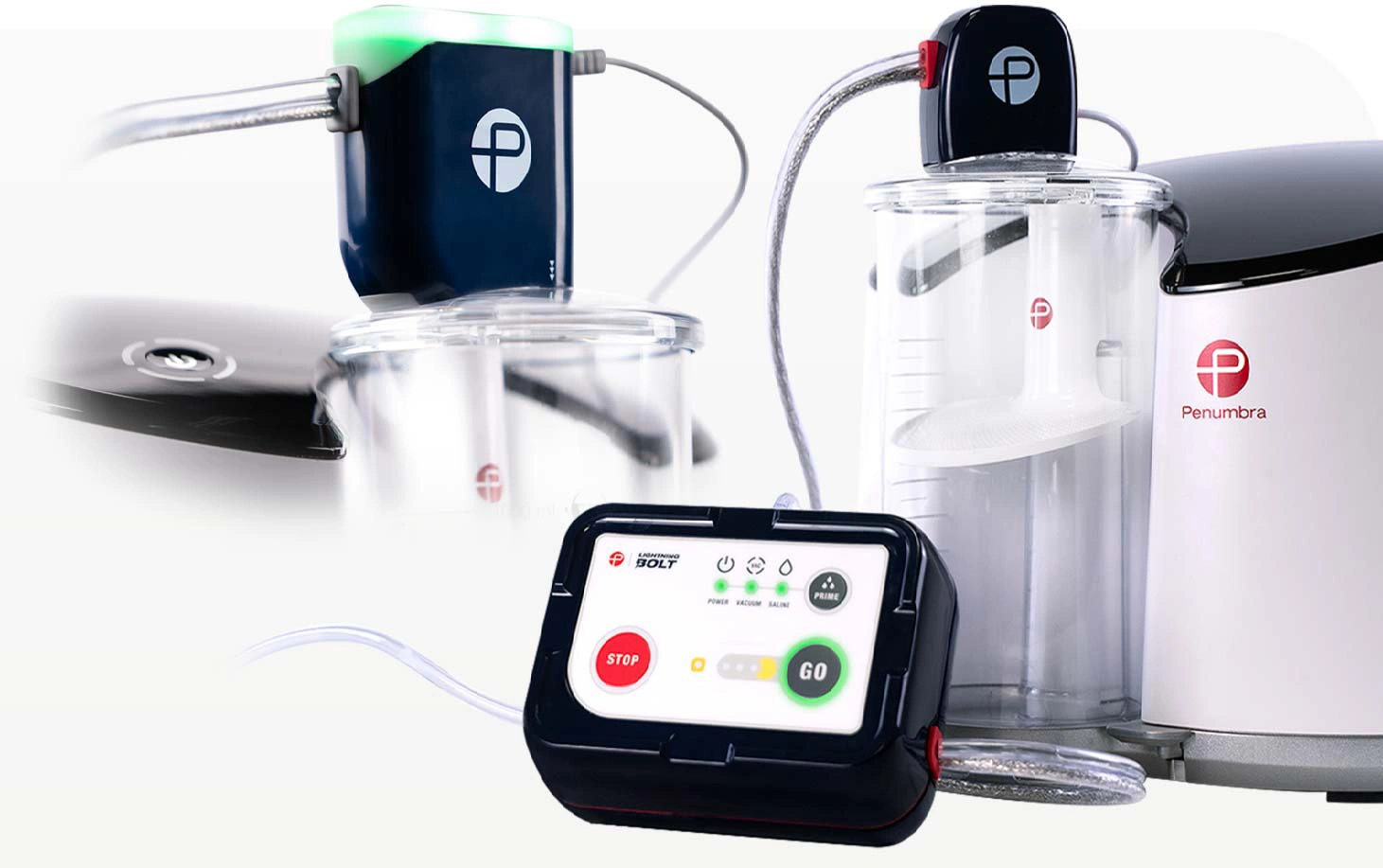 Penumbra's Indigo® Aspiration System, launched in 2014, is designed to remove clot from arteries and veins in the peripheral vasculature, and for the treatment of pulmonary embolism.
A minimally-invasive device, Indigo System enables the restoration of blood flow in such cases as acute limb ischemia and venous thrombus. The Indigo System utilizes the Penumbra ENGINE® Aspiration Source capable of delivering nearly pure, continuous vacuum (-29 inHg or 98.2 kPa) to our catheters, enabling thrombus removal in vessels of various sizes. The Indigo System with Lightning® Aspiration Tubing is a computer-aided aspiration system powered by Penumbra ENGINE. ​

Designed for Accelerated Clot Detection and Removal

Proprietary thrombus removal algorithms with intraprocedural audio-visual cues designed for:

Quicker clot detection1​
Quicker patent flow detection to reduce potential blood loss1

MaxID Technology


Comparable to IDs of large-bore catheters while maintaining a lower profile
Laser-cut stainless steel hypotube

1. Compared to Indigo System Lightning 12

 The Indigo Aspiration System is comprised of several devices:​

Indigo CAT Mechanical Thrombectomy Catheter​
Indigo Separator™​
Lightning Intelligent Aspiration Tubing​
Indigo Aspiration Tubing​
Penumbra ENGINE Aspiration Source​
Penumbra ENGINE Canister
Resources
Therapies & Conditions

Learn more about how our products are used for a broad spectrum of conditions.